Este Documento en Español


Security: (Bilingual guard available)                     
From US/Canadian – 011 52 (613) 104-5790         
From local landline – (613) 104-5790                     

HOA Manager: 
From US/Canadian – 011 52 (613) 137-8290
From local landline – (613) 137-8290

Medical Care: The hospital is located off the highway into the town on the right side. There is full time staff in the ER with limited English. Payment for services is Cash Only.  Google directions from Loreto Bay: Directions to hospital.


REGISTRATION REQUIREMENT

Owners and Guests must be registered on arrival or before along with their vehicles either in-person at the Supervisor Office FN348, by using the online forms, or by email at [email protected]  

Online Registration Form              Vehicle Registration Form

The registration must include the dates of occupancy and the names of all occupants.


 
LORETO BAY NEIGHBORS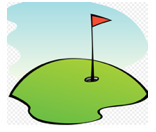 Golf Course Notice 
All parts of the golf course are private property and are strictly reserved for golfing. Other activities, such as hiking, dog walking, biking, and crossing to the beach are prohibited.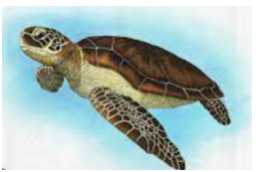 Marine Park Notice  
A one-day or yearly pass is required to go in or on the water.   

The Bay of Loreto is recognized as an area of global importance for marine conservation and has been declared a UNESCO World Heritage Site. 

We are incredibly lucky to have this beautiful resource as our neighbor! Let's do our part to preserve it by following the no fishing rules and purchasing the required pass. More information on exemptions to the requirements is included in the full documents referenced below. Please also always wear reef-friendly sunscreen when in the water.

Marine Park Day-use bracelets can be purchased at the Casago office FN399C on the Paseo for $100 pesos each (or equivalent $ US). Office hours are from Mon-Fri 8:30-5:00, Sat 8:30-2:00. Phone: MX: (613) 688 1292 US: (602) 698 8886  Email: [email protected]

Annual passes: https://descubreanp.conanp.gob.mx/swb/conanp/pasaporte-brazalete-conservacion

The annual passes can also be bought in Loreto at the marina in the Parque National office.  It is located to the left of the marina and down a couple of steps.  After they give you the form take it to BBVA Banocomer bank on the plaza to pay for it.  Take the receipt back to the Parque National office and you will be given your pass.


COMMUNITY INFORMATION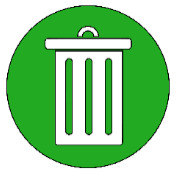 Waste Removal 
Collection occurs Mon, Wed, Fri and Sat 7am - 10am. Place all waste in bins located around the community. No trash on the ground beside the containers.
Recycling Best Practices

Recycling Clean plastic containers, paper, cardboard, aluminum, tetra paks & tin.
Glass Recycling Glass can be recycled in special glass collection areas. There is one at approximately every other garbage site. There are black crates to take home, fill up, and return to the recycling area. 
Garbage All non-recyclable items and organic waste should be bagged and placed in a black bin. We're exploring options to create a sustainable solution for organic waste.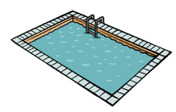 Pool Rules 
Pool use is restricted to homeowners, their guests, and tenants, who must follow all posted regulations. Please note that chairs are limited, refrain from reserving a chair when you are not in the pool area. There is no lifeguard on duty – use at your own risk. Pool hours: 7am-10pm Swimming Pool Rules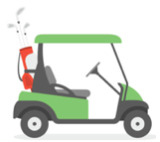 Parking 
All vehicles must be registered. Ensure not to obstruct restricted areas like crosswalks, handicap spaces, no-parking zones. Golf carts can be parked on the Paseo or in appropriate parking off the walkways.

Vehicle Operation on Pathways Only electric vehicles or bicycles are allowed in Common Areas and walkways. Must be 16 or older to drive golf carts or any other motorized vehicle. Drive slowly and do not block walkways. 



Pets 
Keep your pet on a leash. Owners are expected to clean up after their pet in areas of Loreto Bay. Excessive barking can result in fines.


CASA GUIDELINES


Water and Electricity Use 
Water in the desert is a precious resource and should be used sparingly. In addition, Loreto currently relies on the Mexican company, CFE, who uses diesel at times for electricity generation. To do your part in reducing energy consumption, turn off lights and air conditioning when rooms are not in use.



Clothes Drying 
Hanging your laundry outside can be a great way to save energy, but make sure to do it in a place where it won't be visible from public walkways.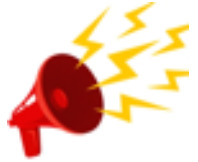 Noise Reduction 
Our village homes are built very close together. Please be mindful of how noise carries when in outdoor living spaces and on walkways. Quiet hours are from 11pm-8am.   Noise Rules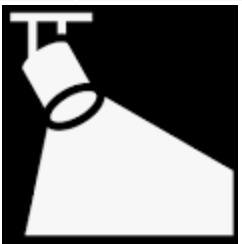 Outdoor Lighting 
We want our community walkways to be safe and well-lit at night, while also minimizing the impact on night creatures and our neighbors. To achieve this, no lights should be directed upward and 2nd-floor lighting outdoor should be turned off before retiring.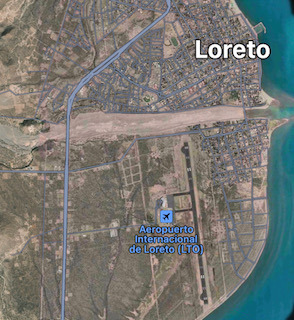 Maps

 
Interactive Map of Loreto, BCS, MX
Map of the Founders Neighborhood in Loreto Bay
Map of the Aqua Viva Neighborhood of Loreto Bay
Marine Park and No-Fishing Zones
Map of Paths to the Beach

 
Links to more Information

Weather Emergencies
Fees and Fines
Calendar of activities and clubs available to home owners, tenants and guests
Facilities for home owners and registered guests
Other Interesting Web Sites about Loreto Businesses and Activities